Intel MWC 2022
Smart city
In 2023, Intel wanted to showcase its vision for the future of connectivity in smart cities at Mobile World Congress in Barcelona. 
Working with the design gurus 2LK we wrote and designed two animated films that demonstrated the possibilities of software-defined, cloud-native networks, 5G, AI and the Intelligent Edge. These animations showcased the potential of Intel's technology in creating a seamless and efficient experience for drivers and passengers in smart cities.

Scope
Creative direction
Script writing
Direction
Post-production
3D CGI
2D animation
Smart city
Film one showcased the power of 5G technology in enabling seamless connectivity between cars and their environment. 
With a stripped back aesthetic that allowed us to focus on the products and benefits, we showed how Intel has enabled communication with traffic lights, road sensors, and other cars in real-time, creating a safer and more efficient driving experience.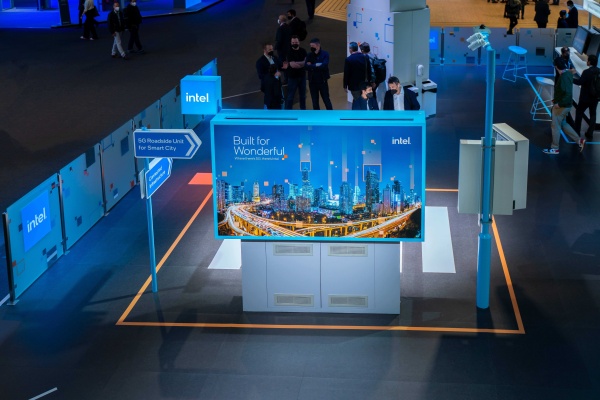 Smart city services
Film two demonstrated how Intel's technology could be used to create the smart cities of the future -  low latency networks could be used for services such as public transportation, emergency services, and waste management, enabling real-time monitoring and response. 

The result
By leveraging the power of 5G, AI, and the Intelligent Edge, our films elegantly demonstrated how Intel's technology could create a more connected, efficient and safer world.