Ericsson SVEC
Experience centre
The challenge

Technology wizards Ericsson wanted to create a permanent brand experience for their new experience centre in Silicon Valley, USA. They wanted to create a unique space to entertain and educate visitors with interactive installations that would highlight their technology and innovation in a memorable way.

Scope
Motion design
Sound design
3D CGI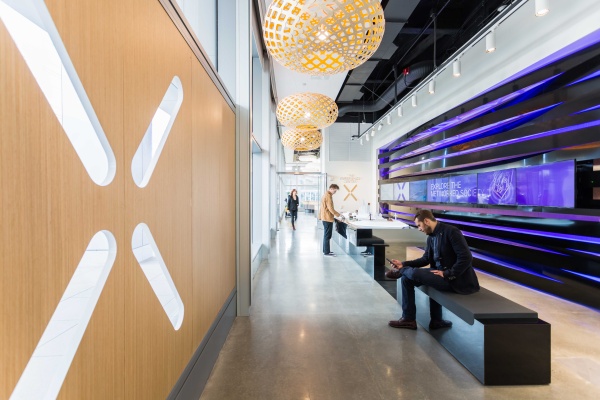 The solution

Our team worked closely with Ericsson to develop a bespoke interactive experience to showcase their brand. We created a multi-touch display that used tangible object recognition to trigger bespoke animations and content in real-time.
To complement the interactive experience, we also re-versioned brand films specifically for a 7 x HD screen display. The films were displayed on a super-wide screen array, creating an immersive visual experience for visitors.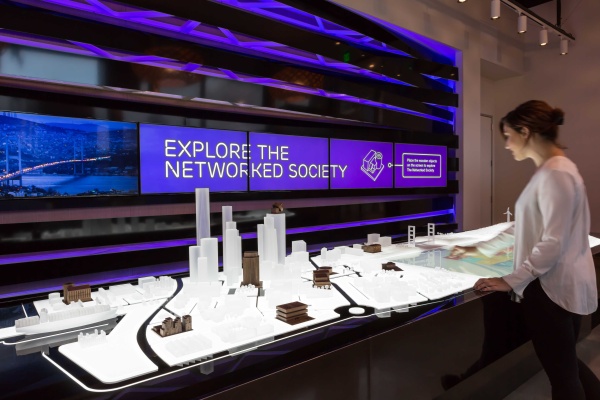 The results

The Ericsson interactive installation was a huge success, attracting visitors from across the tech industry. The installation was praised for its innovative use of technology and for creating a memorable and engaging brand experience.
Ericsson has reported an increase in brand awareness and engagement since the installation was installed. The multi-touch display has been particularly popular, with visitors spending an average of 5 minutes interacting with the installation.
We're proud to have worked with Ericsson on this project and to have created a truly unique and innovative brand experience for their prestigious Silicon Valley offices.