The challenge
The brief for Dubai Expo 2020 was to design, develop and deliver a unique journey that was at once educational and interactive, entertaining and poignant. 
An experience that allowed a global audience of all ages to engage with the story of energy in a one-of-a-kind brand experience. 

Our solution needed to yield the maximum guest footfall over the six months of Expo, with off-site maintenance from our global team.
Scope
Creative concept
Creative direction
Experience design
UX design
Post production
3D CGI
2D animation
Spatial audio
Music composition 
Project management
Realtime software development
Technical direction
Software architecture
Remote monitoring
Maintenance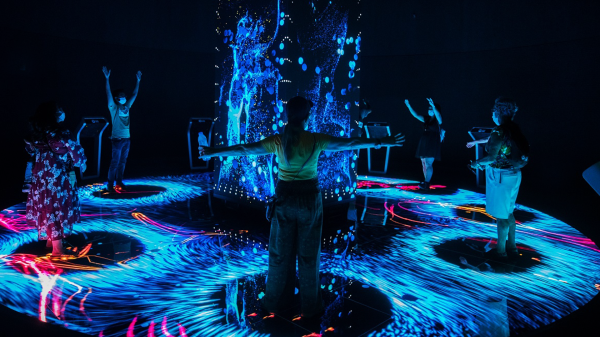 The solution
Working with the in-house team at Jack Morton Worldwide we designed a pavilion that offered four unique chapters of ENOC's story. Visitors were guided through these rooms where cutting-edge, sensory experiences had been crafted using the latest in technology, lighting and sound techniques. 

4 x immersive rooms
/
12 x players
/
1 x 15 minute experience
The first experience drew the audience in with a wrap-around 180º immersive cinematic experience, including surround sound, about the history and potential of humanity's relationship with energy.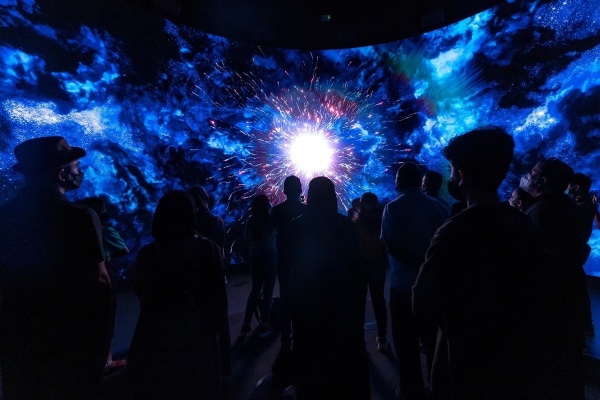 The second chapter featured a record-breaking, 18 metre wide, multi-touch wall, where visitors could play with an interactive illustration that burst into life with animation, music and sound effects, and learn about the different types of energy sources and uses in modern life. 

The third building welcomed the audience with an awe-inspiring, four sided interactive LED totem and circular LED floor, surrounded by an array of holographic gesture-controlled pods, allowing visitors to experience, feel and generate different forms of energy. 
Working together in teams of three or four their collective interactions and collaborations created a unique social experience where they choreographed their own symphonies of energy, light and sound. 
The fourth and final chapter featured a projection-mapped, mirrored centrepiece that brought the story to an epic conclusion.
6 x months
/
1,730 x hours
/
80,000+ visitors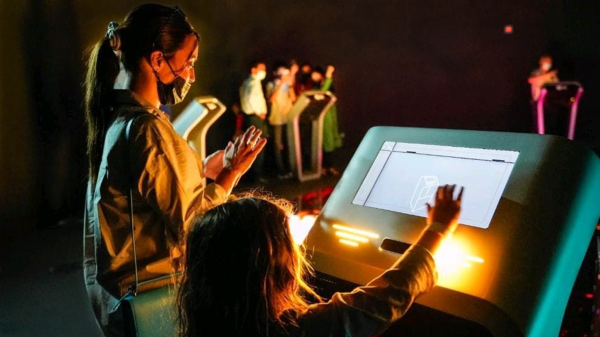 The results
The pavilion was live for six months and received hundreds of thousands of visitors, offering 1,730 hours of live experiences. 
The overall feedback was resoundingly positive, from everyone from school children to VVIPs.