Cartier
Drone choreography
We were approached by drone pioneers, Skymagic, to collaborate on a one-of-a-kind show for an exclusive party in Dubai. The challenge was to tell the Cartier story in the most innovative and entertaining way possible for a VVIP audience.
Scope here
Pre-vizualisation
Creative direction
Show production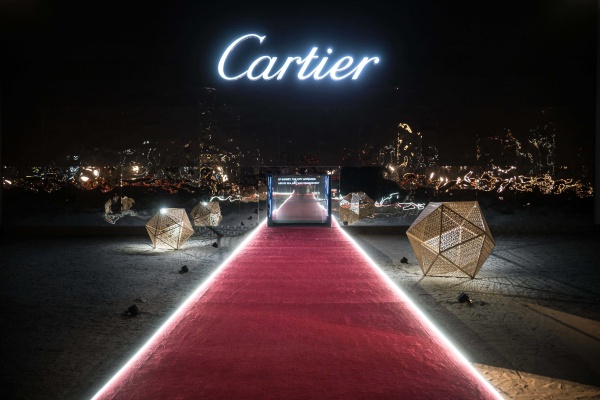 The show took place at La Mer Dubai and featured the iconic Cartier panther strolling across an epic 3D hologram screen. The show was taken up a notch with a drone show that illuminated the sky, culminating in a beautiful choreographed display of 250 drones scribing 'Cartier' across the Dubai skyline.
The show was a huge success, leaving a lasting impression on the VVIP audience. The use of cutting-edge technology, combined with Skymagic's expertise, created an unforgettable experience that perfectly showcased the Cartier brand.