Adidas WC
Brand experience
In 2022, Adidas created an immersive brand experience for the FIFA World Cup in Qatar. The experience was designed to showcase the brand's retro '80s look, which was featured in their TV commercial and ATL campaign. The experience included engaging and unanticipated experiences that allowed visitors to interact with the brand and its history in unique ways.

Scope
Creative concept (Player's Lounge)
Creative direction
Experience design
2D animation
Post production
Music composition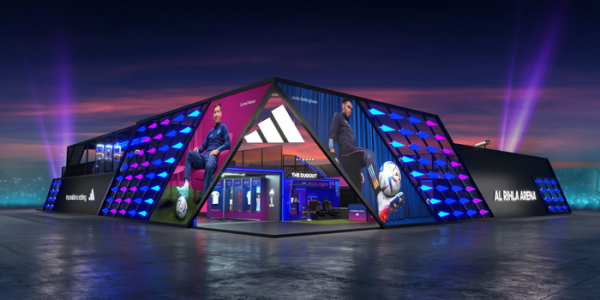 The challenge
To create a memorable experience for visitors to the FIFA World Cup - one that would broadcast the Adidas name and brand values loud and clear. The goal was to stand out from other brands and create a lasting impression on visitors.
The solution

We created an immersive brand experience that utilised the existing TV commercial and ATL campaign. The retro '80s style was brought to life through various experiences that visitors could personally engage in.
These included listening to short historical World Cup narratives on retro phones with synchronised content on LED picture frames, allowing visitors to immerse themselves in the brand's story.
More brand engagement came about with the inclusion of 'easter eggs,' such as the Golden Boot trophy hidden inside a fridge. These created buzz and generated online conversation, which helped to increase awareness of the event and the Adidas brand.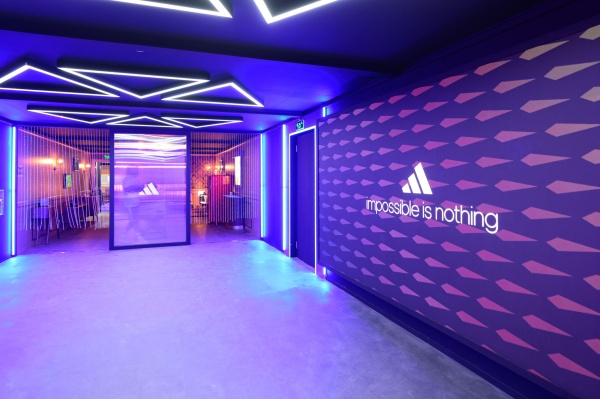 The results

The immersive brand experience was a huge success. Visitors were able to engage with the brand in unique ways, which created lasting impressions. The use of the retro '80s design throughout the experience helped to reinforce the brand's identity and message.
The experience generated a significant amount of online conversation and social media buzz, which helped to increase brand awareness and engagement. In particular, our use of easter eggs, plus unexpected and remarkable experiences, helped to create a sense of excitement and anticipation among visitors.